The UN Mission in South Sudan and its civilian protection strategy: an early assessment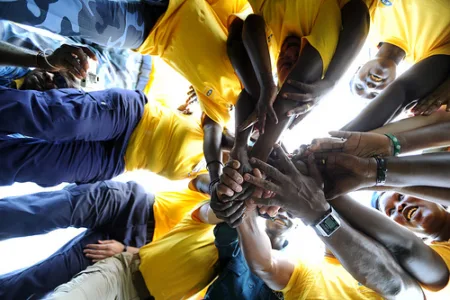 Eighteen months on from the formation of the UN Mission to the Republic of South Sudan (UNMISS), this policy brief looks into the mission and its performance to date. It pays particular attention to UNMISS's contribution to the protection of civilians (PoC) – the mission's self-proclaimed key responsibility. After examining strategic and operational challenges, dilemmas and trade-offs, the policy brief arrives at a summary conclusion: UNMISS's broad and ambiguous mandate and overly ambitious PoC objectives have created and perpetuate expectations that it will never be able to meet. To break the cycle of unfulfilled promises and capitalize on its existing potential, the recommendations to UNMISS's leadership are to (1) specify the mission's understanding of and role in PoC; (2) further prioritize its PoC activities on the basis of a realistic assessment of existing demands on the ground, the mission's actual capabilities, its comparative advantages relative to other actors, and its political room for manoeuvre; (3) review accordingly the re-sources it requires; and (4) act decisively and – with an eye to its temporary stay in South Sudan – responsibly.
The policy brief is published by Clingendal Conflict Research Unit in co-operation with NOREF.
---
---