Moving beyond the numbers: integrating women into peacekeeping operations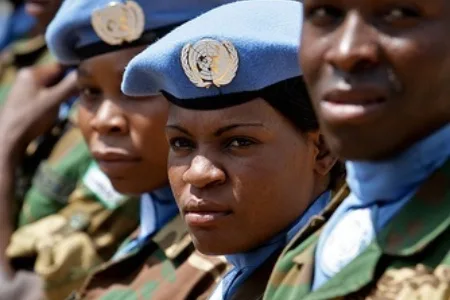 This policy brief examines the steps needed to improve women's participation in peacekeeping, highlights the problem inherent in commonly cited arguments for increasing women peacekeepers and proposes key recommendations.
In recent years some UN member states have attempted to increase the number of women in peacekeeping operations (PKOs) (including introducing all-female units) as part of an effort to mainstream gender in UN institutions, but also to challenge and transform the predominantly masculine PKO culture. However, these efforts are largely isolated and ad hoc. While all these efforts aim at increasing the number of women participants in PKOs, achieving gender balance does not automatically translate into gender equality or gender mainstreaming.
To increase the meaningful participation of women in PKOs, women need to be integrated into senior, decision-making and leadership posts; all-female contingents should be trained and deployed in, and integrated into mixed-gender environments; and  deploy women who are ready to substantively change the PKO environment. Numerical targets, women's "feminine qualities" and quick fixes for addressing sexual violence in PKOs aside, policymakers should deploy women to assist in gender mainstreaming in PKOs and in changing local women's lives.
---
---