Advancing the UN's women, peace and security agenda: political challenges and opportunities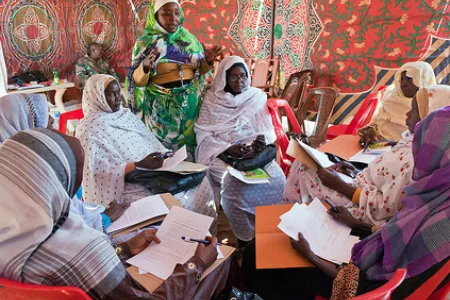 The UN's primary roadmap for operationalising its women, peace and security (WPS) agenda is the 2010 Seven-Point Action Plan on Gender-Responsive Peacebuilding, which specifies concrete commitments for the UN system in such areas as conflict resolution and economic recovery, and focuses on institutional reforms in relevant UN entities. Despite the Action Plan's endorsement by the Secretary-General and his senior leadership team, implementation has been extremely disappointing. The UN's failure to fulfil its commitments stems from weak incentives and insufficient transparency. The two entities charged with co-ordinating implementation – the Peacebuilding Support Office and UN Women – lack the institutional leverage to change behaviour in key operational entities such as the Departments of Peacekeeping Operations and Political Affairs and the UN Development Programme.
Member states such as Norway can help to improve implementation by (1) partnering with non-permanent Security Council members committed to advancing the WPS agenda; (2) using membership on UN specialised agencies' executive boards (and in World Bank executive directorates) to obtain and publicise information on fulfilling Action Plan commitments; (3) mobilising embassy staff to support implementation in "pilot" countries identified by the UN; and (4) earmarking contributions to country-specific multidonor trust funds for projects focused on enhancing women's capacities to participate in peacebuilding.
---
---