Agrarian reform and the difficult road to peace in the Philippine countryside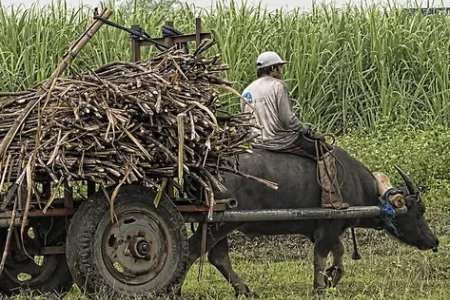 Agrarian reform and conflict in the rural areas of the Philippines are closely intertwined. The weak government implementation of the Comprehensive Agrarian Reform Programme, inherent loopholes in the law, strong landowner resistance, weak farmers' organisations, and the continuing espousal by the New People's Army of its own agrarian revolution combine to make the government's agrarian reform programme only partially successful in breaking up land monopolies. This is why poverty is still pronounced in many rural areas. The rise of an agrarian reform movement has significantly contributed to the partial success of the government's agrarian reform programme. But the government has not been able to tap the full potential of this movement to push for faster and more meaningful agrarian reform.
The agrarian reform dynamics between pro- and anti-agrarian reform actors create social tensions that often lead to violence, of which land-rights claimants are often the victims. This is exacerbated and in many ways encouraged by the government's failure to fulfil its obligation to protect the basic human rights of land-rights claimants. This report outlines the pace and direction of agrarian reform in the Philippines and its role in fighting poverty and promoting peace in rural areas. It emphasises the importance of reform-oriented peasant movements and more effective government implementation to the success of agrarian reform. The report also asserts the need for the government and the armed left to respect human rights and international humanitarian law in promoting the full participation of land-rights claimants in shaping and crafting public policy around land rights.
---
---