The plight of Palestinian refugees in Syria in the camps south of Damascus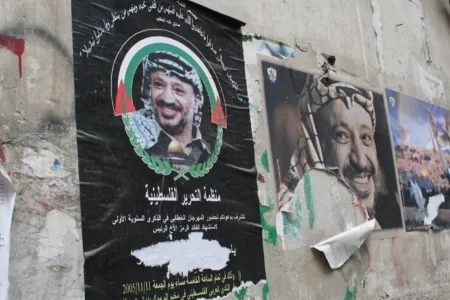 This text is a part of the Syrian voices on the Syrian conflict-series which is co-published with swisspeace.
After they took refuge in Syria after the 1948 war, Palestinians refugees were treated in the same way as other Syrian citizens. Permitted to fully participate in the economic and social life of Syrian society, they had the same civic and economic rights and duties as Syrians, except that they could neither be nominated for political office nor participate in elections. This helped them to feel that they were part of Syrian society, despite their refugee status and active role in the global Palestinian liberation struggle against the Israeli occupation of their homeland.
At the start of the anti-government movement in Syria, when the peaceful uprising against the Assad regime turned into an armed conflict, the inhabitants of most Palestinian refugee camps tried to remain neutral. But as the conflict grew more violent and regional alliances changed, the disparities and significant differences between the Palestinian factions, especially between Hamas and Fatah, led to divisions in their positions vis-à-vis the Assad regime. These divisions were enhanced by the reduction of the role of the Palestinian diaspora in the struggle against the Israeli occupation and the new relevance of the geographic location of Palestinian refugee camps in the growing Syrian conflict. This was particularly true for the camps south of Damascus, because they separated the area west of Damascus from East Ghouta, both of which were opposition strongholds. These divisions resulted in the camps becoming targets in the armed conflict, leading to their bombardment and blockade, and the displacement of many of their residents to Lebanon, Turkey, Europe, and other locations both inside and outside Syria.
---
---