The humanitarian impact of the new dynamics of the armed conflict and violence in various regions of Colombia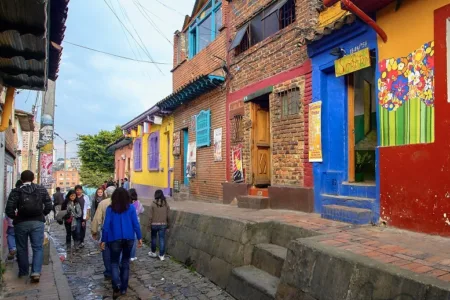 The peace agreement that is expected to be reached between the Colombian government and the Revolutionary Armed Forces of Colombia – People's Army (FARC-EP) will end more than 50 years of armed conflict. It will also highlight new opportunities for the country, and also new violence dynamics that are especially present in remote regions of the country and some urban areas. The role of other armed groups besides the FARC-EP, especially post-demobilisation armed groups, is one of the greatest risks facing the consolidation of a peace process. While the peace talks in Havana were still ongoing, these actors reconfigured their operations and have been responsible for serious humanitarian impacts on some communities.
Despite seeing improvements in many indicators (e.g. the homicide rate, acts of war, etc.), other more surreptitious activities such as threats, individual displacement, extortion and social control have increased, indicating that the humanitarian situation remains alarming. This should be a priority in post-agreement peace planning, since this type of violence has a more subtle humanitarian impact and there is the danger that it could become invisible.
This report analyses these conflict dynamics, their possible evolution during the post-agreement stage, and their humanitarian and social consequences. It also highlights the need to improve monitoring systems and improve protection for affected communities.
Read the report in Spanish, published by Instituto de Estudios sobre Conflictos y Acción-Humanitaria (IECAH), in collaboration with UN OCHA here.
---
---