The humanitarian dimension in the aftermath of a peace agreement: proposals for the international community in Colombia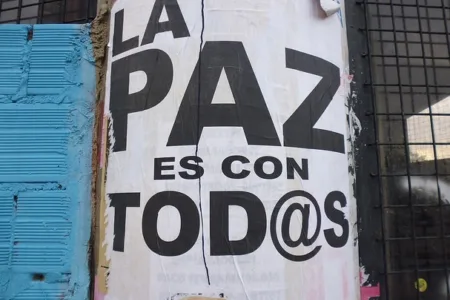 After more than fifty years of armed conflict, the possibility exists of a peace agreement being reached between the Colombian government and the Revolutionary Armed Forces of Colombia – People's Army that could result in a real transition that will lead to a sustainable peace.
In the last few years the Colombian government has made significant efforts to acknowledge the conditions of the victims of the conflict and address their needs. Nevertheless, despite improvements in some humanitarian indicators, the humanitarian situation in the country remains severe and thus may be considered central to the transition's planning process. International experience shows that an early withdrawal of humanitarian assistance may have negative impacts on at-risk groups and the evolution of the peace process, especially when the regions most affected by the conflict face important development gaps and challenges.
This report analyses various international experiences and identifies lessons learnt that may be used in addressing the evolution of the current situation in Colombia. It also examines the possible dynamics of violence after a peace agreement has been signed, as well as their humanitarian consequences. It includes recommendations for the international community and other stakeholders to include humanitarian issues in their peacebuilding initiatives. Key recommendations include developing a single international-community strategy that frames the humanitarian, development, and peacebuilding dimensions, and that considers the protection of human rights and the situation of victims as key elements in any post-conflict peace-agreement scenario; strengthening institutional capacities at the local level; and changing the international community's approach to relations with the state.
Read the report in Spanish, published by Instituto Conflictos y Acción-Humanitaria (IECAH), in collaboration with UN OCHA, here
---
---