Colombia: CAEM collaboration continues
NOREF and the Social Development Group (SDG), in partnership with the Colombian War College and the Royal Norwegian Embassy in Colombia, co-hosted a three-day meeting for the Course of High Military Studies (CAEM) Class of 2021, in Cartagena de Indias, 17-19 August.
The group of high-ranking military officials from the Colombian War College should have conducted this study visit to Oslo, but Covid restrictions made it necessary to host the event in Colombia.
A comprehensive three-day programme was designed for the CAEM officials, who had the opportunity to exchange with Colombian and international experts on topics such as transitional justice, mass social protests, challenges to neoliberal democracy, inequality and conflict, international conspiracy theories and global security trends.
The partnership with SDG and the Colombian War College builds on a long-term Norwegian engagement with the Colombian military, a 21-year-old collaboration that offers these officials a safe space for discrete discussions. NOREF's work with SDG, CAEM and the Colombian War College continues to be instrumental to NOREF's thematic work on Military Dialogues.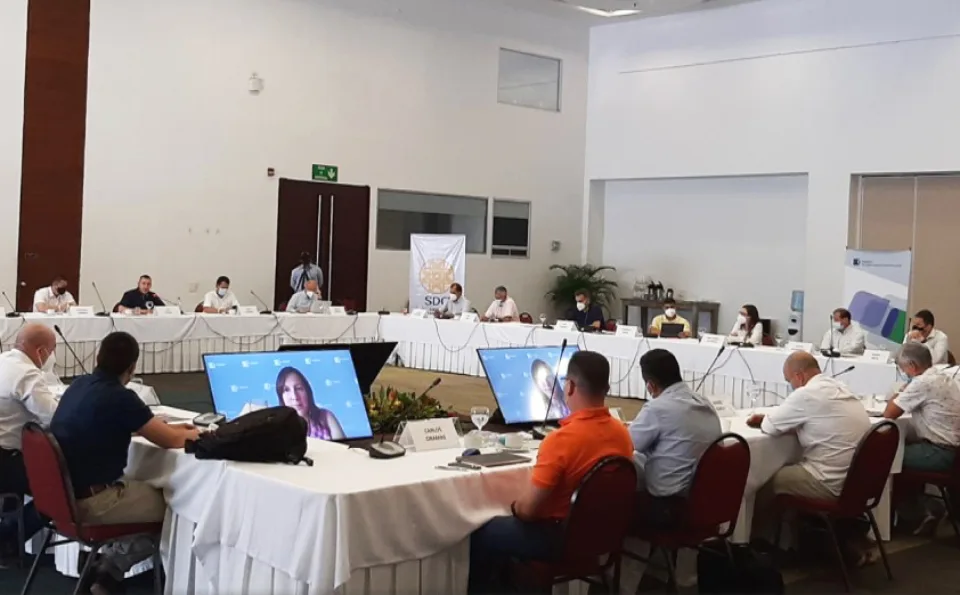 Borja Paladini Adell